Present your research at the SMHS 2023!
The Sports, Medicine and Health Summit (SMHS) offers a new congress and event format that combines the topics of sport, health and science. The SMHS brings together scientific congresses, including the congress of the German Association for Sports Medicine and Prevention (DGSP), the congress of the "European Initiative for Exercise In Medicine" (EIEIM), continuing education events, health policy and popular science events, as well as networking meetings.
The submission deadline has expired. After the program committee has reviewed all submissions, submitters will be notified of acceptance or rejection by email at the beginning of March 2023.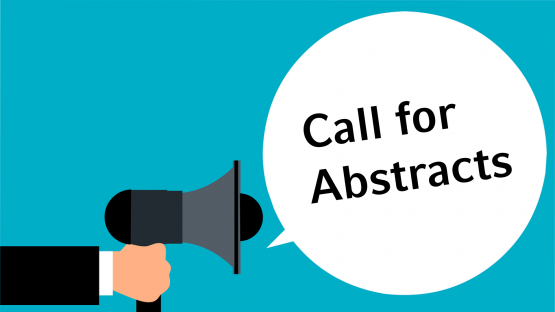 The following information is required for the abstract submission:
Title of the abstract
Abstract with max. 300 words
Preferred type of presentation (oral presentation or poster)
Topic
Information on co-authors
Information on potential conflicts of interest
For which topics can abstracts be submitted?
Exercise metabolism/metabolome
Exercise across a lifespan
Exercise and cognition
Exercise and mental health
Exercise/sports therapy
Physical activity promotion in different settings
Imaging techniques in sport
Diagnostics and assessment in rehabilitation
Diversity
Dosage and intensity control in training
Exercise in medicine
Hypoxia/hyperoxia training
Inclusion within sports
Intervention research
Local promotion of physical activity
Physical inactivity ("sedentary lifestyle")
Lifestyle modifications
Performance diagnostics
Minimally invasive procedures in sports orthopaedicsMolecular and cellular aspects of training
Morphological adaptation in sports
Personalization of training
Prevention and therapy of overuse injuries
Prehabilitation/muscle maintenance
Psychological support in competitive sports
Regeneration
Return-to-play after joint and ligament injuries
Sports neurology
Sports physiotherapy treatment concepts
Sports therapy for musculoskeletal diseases
Technical developments in e- and m-health
Injuries in sports
Additional topics
Oral presentation
10 min. lecture + 5 min. discussion
Poster presentation
3 min. presentation + 2 min. discussion (presentation in the hall and display of the printed poster in the poster exhibition)
Poster
short presentation of the poster in the poster exhibition during a guided poster tour
The submission deadline is 22 December 2022.
Preference will be given to articles with original data. Reviews will be considered if they have been conducted systematically. Case studies may also be submitted.
Contributions can be submitted in German or English. The presentation will be held in the language of the submission.
The abstract must not exceed 300 words.
Adhere to the following structure: Background, Method, Result, Conclusion.
The methodological approach (including statistical procedures used) must be presented in a comprehensible manner.
The discussion and conclusion should be closely aligned with the results. Avoid highlighting "trends" in the absence of statistical significance.
Avoid capital letters and abbreviations in the title. Abbreviations can be used in the text if they are defined when they are first mentioned.
Figures and tables cannot be converted.
Please ensure that your contribution does not contain any spelling or grammatical errors, as the submission will be published as submitted.
With the submission of a contribution, submitters must provide information about personal relationships with business enterprises and declare possible conflicts of interest. These are usually present if the submitter has an interest in or receives financial benefits from companies.
By submitting an abstract, you agree to have your abstract published in the German Journal of Sports Medicine as submitted.
All submitted abstracts will be evaluated anonymously by at least two independent reviewers.
After the review process, submitters will be notified of acceptance or rejection by email in February 2023.
The number of oral presentations is limited. If a submission cannot be accepted as an oral presentation, a further review will take place considering the submission for a poster presentation or poster gallery with walk-through.
The submission of an abstract does not replace the registration as a congress participant. The author of an abstract must register for the congress and pay the registration fee at the latest after the abstract has been accepted.
No travel expenses will be reimbursed.
Registration
Create a user account, activate it and register with the approriate fee. Payment of the fee can be made at a later date and is not initially required for the submission.
eOrganiser
Log into the eOrganiser with your user account . It's important that you have already registered with a fee. If you have trouble signing in even though you have registered with a fee and received the confirmation e-mail, please delete your browser history and cache.
Submit your proposal
Start your submission by clicking the button "Submit Abstract".