Forum Sports and Practice
The Sports, Medicine and Health Summit offers a platform for sports science and application-oriented institutions, organizations and associations. Contributions from top athletes, therapists and health experts are also expected.
The "Sports, Medicine and Health Summit" will present a variety of educational, scientific contributions and offers interested parties the opportunity to submit their own work and present it at the summit.
In addition to scientific contributions from medicine, relating to sports science contributions are also presented. Contributions from training science, sports psychology, sports informatics, sports motor skills, biomechanics, sports education and health are presented in practical workshops.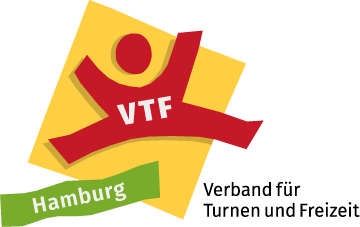 International Sports Congress Hamburg
The 10th Hamburg International Sports Congress of the "Verband für Turnen und Freizeit (VTF)" will also take place as a part of of the "Sports, Medicine and Health Summit" and thus offer a broad forum for health-related and cross-sport topics and practical workshops.
The "Verband für Turnen und Freizeit (VTF)" is Hamburg's largest sports association with about 105,000 active athletes from 200 Hamburg gymnastics and sports clubs. The association is at home in the fields of health, fitness and leisure sports, gymnastics, children's gymnastics, outdoor sports as well as dance trends and rhythm & music. The VTF is a member of the German Gymnastics Association. The association has been organizing national and international specialist congresses in the field of fitness and health sports for more than 20 years.
Current knowledge and the latest trends from fitness and health sports, from sports and club development as well as sports policy and medicine are in the focus of the International Hamburg Sports Congress. Every two years, the VTF brings together important experts from practice and science and forms innovative and relevant topics in a compact manner into a high-class sports congress program. This congress focuses on the areas of sportivity & club management, sports science & background, therapy & practice, functional training, fitness & workout, train the trainer, rehab, core training, nutrition, mindfulness training, back fitness as well as yoga and pilates.